Home - Wind - Atmospheric - Water Level / Wave Height - Webcam - Information
Welcome to www.stannsweather.org.uk.
This site displays the weather information brought back from a remote monitoring station based at the Mid Channel Rock Lighthouse beacon just off St Anns Head in Pembrokeshire. All the information contained within this site is 'live' - the information is retrieved from Mid Channel Rock once every minute. Before using the data on this site, please check the last download time displayed at the top of each graphic.
Summary of current weather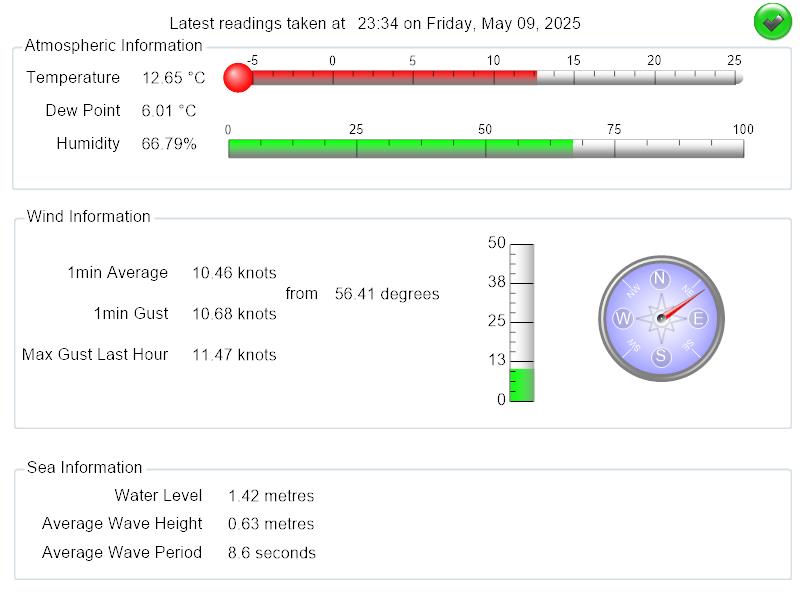 © 2023 Milford Haven Port Authority